Once you have thoroughly read the position details and have identified if you are a good candidate, please fill out the form and upload your resume at the bottom of this page!
• Resourceful
• Strong attention to detail
• Strong communication skills
• Very organized
• Works well with a team
• Strong ability to take initiative and problem solve
• Self-motivated
• Confident in leading a photoshoot/video shoot for a client
• Able to create creative and intentional marketing campaigns
• Great eye for visually appealing posts
• 2+ Years experience in social media management role
• Use of a social media scheduler platforms
• Proficient in social media platforms: Instagram, Facebook, Tiktok, LinkedIn, Twitter
• Proficient writing and grammar skills
• Experience working with local small to medium-sized businesses
• Proficient in Canva
• Develop and execute creative social media strategies and campaigns, including posts, stories, and reels with the clients' preferred tone of voice
• Scheduling social media content in advance with the use of a social media scheduler
• Fostering meaningful connections with followers by intentionally engaging with client's audiences
• Maintain relationships with clients, and being able to routinely check in with them about their content and how it is performing
• Stay up-to-date with the latest social media trends, tools, and platforms to ensure our strategies remain relevant.
• Analyze social media data and reporting
• Work with other team members and departments to make sure marketing efforts are cohesive
• Assist in obtaining client content
• Communicating with clients about project progress
• Ability to support all departments and help where needed
• Starting as a part time position and quickly growing into a full time position.
• This is a hybrid position. 2 days a week in our Portland, Maine office are required. The rest of
the week is optional remote work with virtual meetings.
• While you will have the ability to travel and work remote, this specific position does require
an individual who is rooted in Maine and plans to be here at least 75% of the time.
• We are seeking an individual looking for a long term career and a company they can grow
with.
• 401(k) & 401(k) matching
• Dental insurance
• Flexible schedule
• Health insurance
• Life insurance
• Paid time off
• Professional development assistance
• Referral program
• Retirement plan
• Tuition reimbursement
• Vision insurance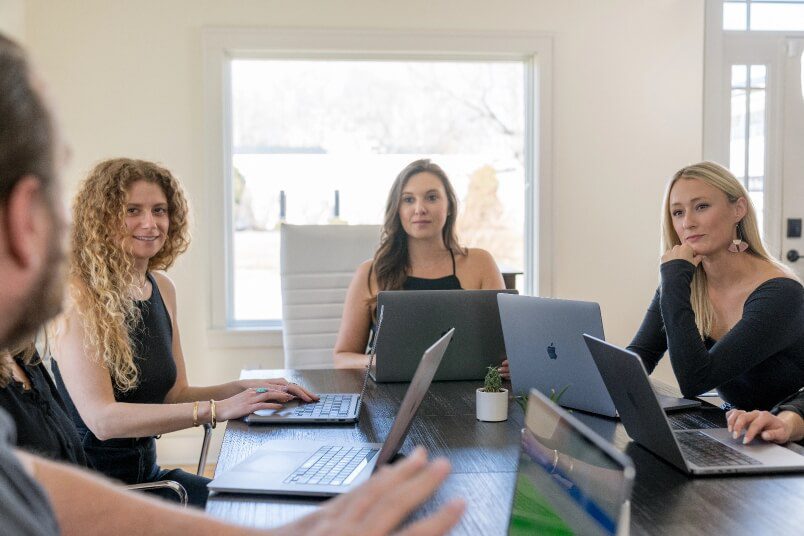 As our Social Media Manager at Local Image, you'll be a driving force in our team, developing and executing innovative social media strategies and campaigns. Your resourcefulness, attention to detail, and strong communication skills will shine as you create compelling posts, stories, and reels that align with our clients' unique brand voices.
You'll use social media management platforms to schedule content and build authentic connections with followers through intentional engagement. Leveraging your 2+ years of social media management experience, you'll expertly navigate platforms like Instagram, Facebook, TikTok, LinkedIn, and Twitter, crafting captivating campaigns with proficient writing and grammar skills. Your confident leadership will guide client photoshoots and video shoots, and your eye for visual aesthetics will ensure appealing posts.
This hybrid role offers temporary part-time flexibility and will grow into a full-time opportunity. Enjoy comprehensive benefits including 401(k) matching, dental and health insurance, flexible scheduling, and opportunities for professional development, all while contributing to our inclusive, open-minded, and enjoyable work environment.
At Local Image, we're not just a digital agency – we're a rapidly growing force shaping the marketing landscape in our region and beyond. Our commitment to innovation in our industry is matched only by our dedication to fostering a harmonious work-life balance. We're more than a team; we're a family united by a shared vision. In our collaborative office environment, judgment finds no home, minds remain open, and an atmosphere of safety and care prevails. We believe that a joyful workplace is a productive one, which is why we cultivate an environment that's both nurturing and fun. Join us in shaping the future of marketing while thriving in an inclusive, open-minded, and supportive space where your success is our collective achievement.